Achieving Investment Excellence: A Practical Guide for Trustees of Pension Funds, Endowments and Foundations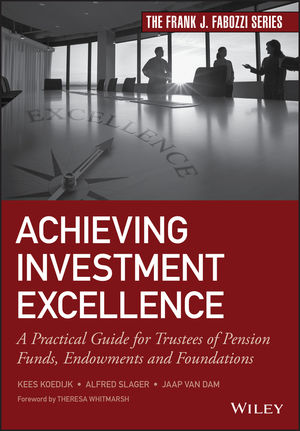 Achieving Investment Excellence: A Practical Guide for Trustees of Pension Funds, Endowments and Foundations
ISBN: 978-1-119-43772-7
Sep 2018
350 pages
Product not available for purchase
Description
Part 1 provides a crash course into what trustees need to know in order to play their role well. It can be read selectively, either as a refresher or in order to build a first basic understanding of the role of pension funds, or the fiduciary duty of trustees for instance.
Part 2 provides all key ingredients that trustees will need in order to build profound and lasting investment excellence.
Part 3 deal with the implementation and execution. It deals with the diagnosis and improvement of the investment quality of funds. This section includes a set of concrete tools, instruments and real life examples.