Adolescence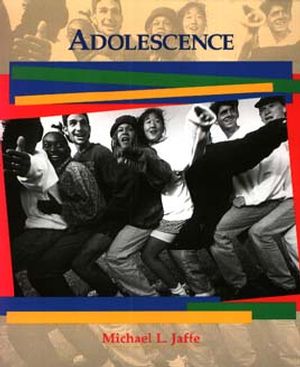 Adolescence
ISBN: 978-0-471-57190-2 November 1997 688 Pages
Description
What's it like to be an adolescent today? This book explores the problems, the pressures, the opportunities, and the excitement of gaining entry into the adult world. It exposes readers to the research, theory, case material, and applications in this field.
Introduction to Adolescence.

Theoretical Perspectives.

Physical Growth and Development.

Cognitive Development in Adolescence.

Moral Development in Adolescence.

Adolescent Identity, Self-Concept, and Self-Esteem.

Adolescents in Families.

The World of Adolescents: Peer and Youth Culture.

Adolescent Sexuality.

Intimacy, Pregnancy, Marriage, and Child Rearing.

Schooling and Achievement.

Vocational Development.

Adolescents in Crisis.

Epilogue.

Appendix.

Answers to Self-Tests.

References.

Photo Credits.

Indexes.
Extensive coverage of topics of special interest to college students: sexual orientation, drug use, popular music, popularity, intimacy, employment, parent-adolescent conflict.
Critically examines concepts such as adolescent egocentrism, adolescent motherhood, and gender differences inachievement and cognitive and moral development.
Acknowledging diversity, the text gives extended attention to topics of ethnic identity, biculturalism, adolescents with physical disabilities, mentoring, and adolescent vulnerabilityand resilience.