Adolescence and Health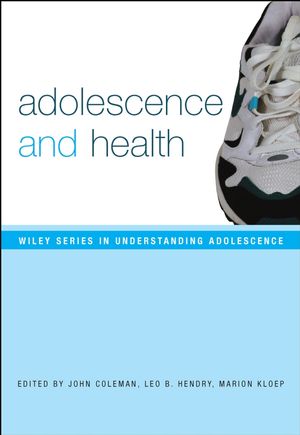 Adolescence and Health
ISBN: 978-0-470-72631-0
Jul 2011
256 pages
Description
Adolescence and Health is the first comprehensive text to consider all aspects of young people's health in the context of their lifestyles and recent major social changes, considering questions such as:

Is adolescent health getting worse?
Do adolescents need to take risks to grow and develop?
What is a healthy lifestyle for a young person?

Adolescence and Health begins by examining topics such as sexuality, eating disorders, and the use or abuse of substances, and then moves on to wider discussions including the best way to promote health or provide clinical services to a group who are neither fully adult nor children.

Following the surge in health initiatives to focus on young people in the last decade, this book provides thought provoking content and a range of teaching and learning aids, to form the most up-to-date textbook for trainee health professionals and others working with adolescents.

Preface ix
Chapter 1 Understanding Adolescent Health 1
John Coleman, Leo B. Hendry and Marion Kloep
Chapter 2 Young People: Physical Health, Exercise and Recreation 19
Ruth Lowry, John Kremer and Karen Trew
Chapter 3 Emotional Health and Well-Being 41
John Coleman
Chapter 4 Eating Disorders, Dieting and Body Image 61
Susan Faulkner
Chapter 5 Sexual Health 83
Lester Coleman
Chapter 6 Substance Use in Adolescence 107
Rutger C.M.E. Engels and Regina van den Eijnden
Chapter 7 Getting It Right in Health Services for Young People 123
Aidan Macfarlane and Ann McPherson
Chapter 8 Being Different: Adolescents, Chronic Illness and Disability 143
Peter J. Helms
Chapter 9 Transitions for Young People with Complex Health Needs 159
Janet McDonagh
Chapter 10 Health Promotion and Health Education 177
Donna Mackinnon
Chapter 11 Conclusion 199
John Coleman, Leo B. Hendry and Marion Kloep
Glossary 209
References 215
Index 231
Part of the new textbook series Understanding Adolescence
Written as a textbook with teaching and learning features
Most respected authors in the field of adolesence