Advanced Cyber Security: Using Intelligence Driven Counter Measures to Defend Against Cyber Attacks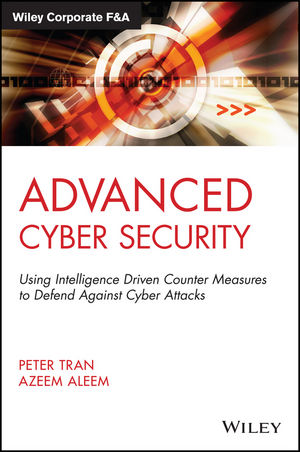 Advanced Cyber Security: Using Intelligence Driven Counter Measures to Defend Against Cyber Attacks
ISBN: 978-1-118-99764-2
Jun 2020
200 pages
Product not available for purchase
Description
Attain true cyber security amidst ever-evolving threats using a holistic approach to defense
Advanced Cyber Security is a practical guide to protecting your organization from cyber attacks using advanced active counter measures. Predict and guard against cyber attacks before they occur, by implementing cutting-edge static and dynamic active defense operations based on attack profile intelligence. This book walks you through the tools, techniques, and strategies that keep your organization's information secure, providing tips and tricks, as well as warning about common pitfalls. Case studies demonstrate the latest in attack intelligence profiling, active defense through social media, email operations, crowd sourcing, and cross-disciplinary data science applications, giving you insight into how these tools are being applied most effectively by companies around the world. A discussion about the future of cyber security proposes future defense models and provides an insightful look at what's coming down the pipeline.
Cyber-threats are a top priority for businesses and governments and, as the threats change and develop, the need for effective countermeasures will only increase. This book helps you get out in front of the threat with a robust defense strategy, utilizing the newest, most effective methods in the field today.
Locate your system's vulnerabilities
Build an effective defense against attacks
Navigate the new security ecosystem
Explore emerging cyber defense technology
Effective cyber defense requires a holistic approach. Attacks can come from any quarter, and are becoming increasingly sophisticated, leaving traditional countermeasures wholly inadequate and reactive approaches insufficient. Defense-as-usual is now simply damage control. Advanced Cyber Security shows you what true cyber security now requires, and gives you clear guidance toward effective implementation.