Advanced Fixed-Income Valuation Tools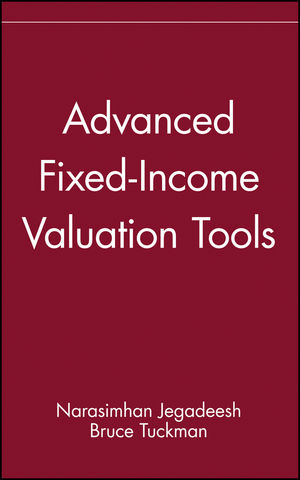 Advanced Fixed-Income Valuation Tools
ISBN: 978-0-471-25419-5
Dec 1999
414 pages
Description
Presenting the most advanced thinking on the topic, this book covers the latest valuation models and techniques. It addresses essential topics such as the subtleties of fixed-income mathematics, new approaches to modeling term structures, and the applications of fixed-income valuation on credit risk, mortgages, munis, and indexed bonds.
ADVANCED FIXED-INCOME MATHEMATICS.

Fixed-Income Subtleties and the Pricing of Long Bonds (N. Pearson).

Convexity Bias and the Yield Curve (A. Ilmanen).

Futures vs. Forward Prices: Implications for Swap Pricing and Derivatives Valuation (M. Grinblatt & N. Jegadeesh).

TERM STRUCTURE MODELING.

Discrete-Time Models of Bond Pricing (D. Backus, et al.).

Stochastic Mean Models of the Term Structure of Interest Rates (P. Balduzzi, et al.).

Interest Rate Modeling with Jump-Diffusion Processes (S. Das).

OTHER RISK FACTORS.

Some Elements of Rating-Based Credit Risk Modeling (D. Lando).

Anatomy of Prepayments: The Salomon Brothers Prepayment Model (L. Hayre & A. Rajan).

The Pricing and Hedging of Mortgage-Backed Securities: A Multivariate Density Estimation Approach (J. Boudoukh, et al.).

The Muni Puzzle: Explanations and Implications for Investors (J. Chalmers).

Models of Currency Option Pricing (G. Bakshi & Z. Chen).

NUMERICAL VALUATION TECHNIQUES.

Exploring the Relation between Discrete-Time Jump Processes and the Finite Difference Method (S. Heston & G. Zhou).

Monte Carlo Methods for the Valuation of Interest Rate Securities (L. Andersen & P. Boyle).

Index.