Advanced Immunochemistry, 2nd Edition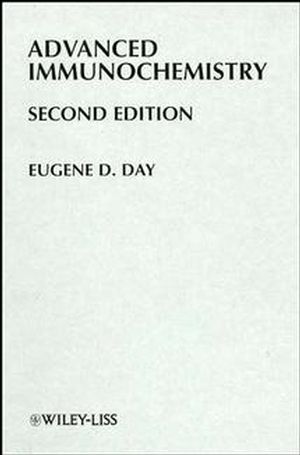 Advanced Immunochemistry, 2nd Edition
ISBN: 978-0-471-56768-4 March 1990 716 Pages
Description
This comprehensive treatment of immunochemistry theory offers the kind of information essential to furthering the biotechnological development of advances in molecular and cellular immunology. More than just a review of the principles, the Second Edition of Advanced Immunochemistry presents a full exposition of modern immunochemical theory and knowledge. Incorporating the major developments in immunochemistry over the past two decades, this exciting text presents the latest information on the progress in such areas as: immunoglobulin structures; applications of molecular genetics to the understanding of immunoglobulin genes and supergene families; molecular and cellular bases of antibody diversity; antibody binding to specific epitopes of antigen molecules; and idiotypy. This Second Edition will serve as a comprehensive reference to the structure and function of immunoglobulins and as a basis for understanding the complexities of immune responses.
Cannot be combined with any other offers.
Original Price:$1,764.00
Purchased together:$1,323.00
save $441.00
Table of contents
STRUCTURE OF ANTIBODIES.

The Light Chains of the Immunoglobulins.

The Heavy Chains of the Immunoglobulins.

The Secondary, Tertiary, and Quaternary Structures of AssembledImmunoglobulins.

The Antibody Bonding Site.

Effector Functions of Immunoglobulins.

REACTIONS OF ANTIBODIES.

Specificity and Complementarity.

Affinity.

The Drive Towards Homogeneity and the Advent of MonoclonalAntibodies.

Immune Complexes.

The Immunochemistry of Viruses.

The Immunochemistry of Some Non-Viral Multiepitopic Antigens.

Immune Responses and Their Regulation.