Advanced Tolerancing Techniques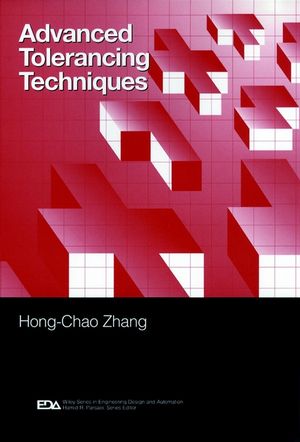 Advanced Tolerancing Techniques
ISBN: 978-0-471-14594-3
Sep 1997
608 pages
Description
This is the first book to provide a comprehensive coverage of new developments in geometric dimensional tolerancing and statistical tolerancing, and to focus on the use of these techniques in a CAD/CAM/CMM environment. The authors explore and explain tolerancing from its history and fundamentals to state-of-the-art techniques. They also describe specialized applications of tolerancing in particular industries, inclduing automobiles, electronics and aerospace.
Partial table of contents:

TOLERANCING TECHNIQUES: OVERVIEW AND FUNDAMENTAL TECHNOLOGY.

Dimensional Tolerancing Today, Tomorrow, and Beyond (H. Voelcker).

Manual Tolerance Charting (W. Krag).

MATHEMATICAL DEFINITIONS AND THOERETICAL STUDIES.

Concurrent Tolerancing for Accuracy and Cost (M. Sfantsikopoulos).

Tolerance Analysis and Synthesis in Variational Design (J. Dong & Y. Shi).

APPLICATIONS AND INDUSTRIAL PRACTICES.

Dimensioning and Tolerancing for Function (R. Weill).

CATCH: Computer-Aided Tolerance Charting (G. Britton & K. Whybrew).

Nontraditional Tolerancing and Inspection for Process Control (M. Buckingham).

Index.