Advances in Chemical Physics, Volume 115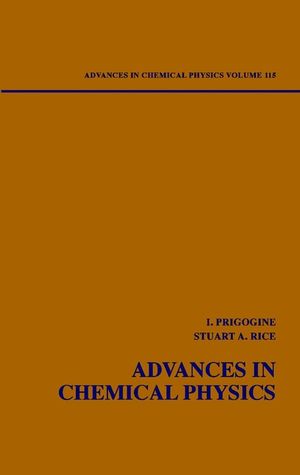 Advances in Chemical Physics, Volume 115
ISBN: 978-0-471-39331-3
Oct 2000
448 pages
Description
The Advances in Chemical Physics series provides the chemical physics and physical chemistry fields with a forum for critical, authoritative evaluations of advances in every area of the discipline. Filled with cutting-edge research reported in a cohesive manner not found elsewhere in the literature, each volume of the Advances in Chemical Physics series serves as the perfect supplement to any advanced graduate class devoted to the study of chemical physics.
Energy Landscapes: From Clusters to Biomolecules (D. Wales, et al.).

Solid-Fluid Equilibrium: Insights from Simple Molecular Models (P. Monson & D. Kofke).

Irreversible Motion on Macroscopic and Molecular Timescales and Chemical Dynamics in Liquids (S. Adelman & R. Ravi).

Chemical Reactions and Reaction Efficiency in Compartmentalized Systems (J. Kozak).

Indexes.
"...studies continue the series in which specialists provide a general description of the status and developments in...chemical physics..." (SciTech Book News, March 2001)