Advances in Chemical Physics, Volume 118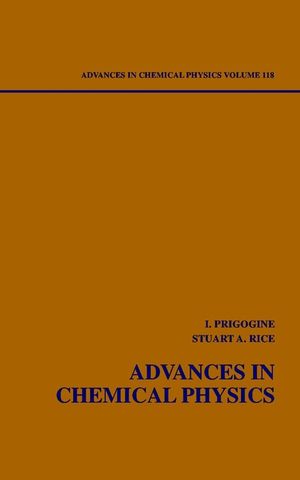 Advances in Chemical Physics, Volume 118
ISBN: 978-0-471-43816-8 July 2001 312 Pages
Description
This is the only series of volumes available that represents the cutting edge of research relative to advances in chemical physics.  Provides the chemical physics field with a forum for critical, authoritative evaluations of advances in every area of the discipline.

Continues to report recent advances with significant, up-to-date chapters.
Contributing authors are internationally recognized researchers.
Toward Ab Initio Theory of Long-Distance Electron Tunneling in Proteins: Tunneling Currents Approach (A. Stuchebrukhov).

Magnetic Field Influence on Dynamics of Singlet-Triplet Conversion (V. Makarov & I. Khmelinskii).

Classical and Quantum Magnetization Reversal Studies in Nanometer-Sized Particles and Clusters (W. Wernsdorfer).

Dynamical Approach to Vibrational Relaxation (S. Okazaki).

Author Index.

Subject Index.