Advances in Chemical Physics, Volume 138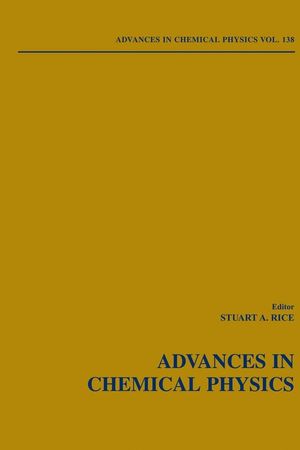 Advances in Chemical Physics, Volume 138
ISBN: 978-0-470-25946-7 April 2008 472 Pages
Description
This series provides the chemical physics field with a forum for critical, authoritative evaluations of advances in every area of the discipline. This stand-alone special topics volume reports recent advances in electron-transfer research with significant, up-to-date chapters by internationally recognized researchers.
THE INFLUENCE OF THE GEOMETRIC PHASE ON REACTION DYNAMICS (
Stuart C. Althorpe, Juan Carlos Juanes-Marcos, and Eckart Wrede
).
OPTIMAL CONTROL THEORY FOR MANIPULATING MOLECULAR PROCESSES (Gabriel G. Balint-Kurti, Shiyang Zou, and Alex Brown).
NONADIABATIC CHEMICAL DYNAMICS: COMPREHENSION AND CONTROL OF DYNAMICS, AND MANIFESTATION OF MOLECULAR FUNCTIONS (Hiroki Nakamura).
EXPLORING MULTIPLE REACTION PATHS TO A SINGLE PRODUCT CHANNEL (David L. Osborn).
PHOTOELECTRON CIRCULAR DICHROISM IN CHIRAL MOLECULES (Ivan Powis).
SPECTROSCOPY OF THE POTENTIAL ENERGY SURFACES FOR C–H AND C–O BOND ACTIVATION BY TRANSITION METAL AND METAL OXIDE CATIONS (R. B. Metz).
STABILIZATION OF DIFFERENT CONFORMERS OFWEAKLY BOUND COMPLEXES TO ACCESS VARYING EXCITED-STATE INTERMOLECULAR DYNAMICS (David S. Boucher and Richard A. Loomis).
Author Index.
Subject Index.