Advances in Chemical Physics, Volume 83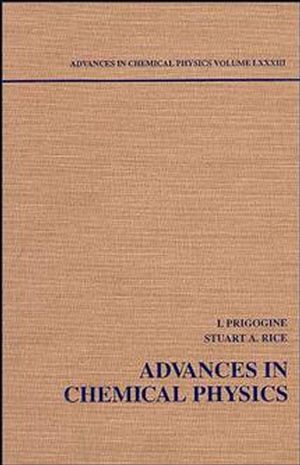 Advances in Chemical Physics, Volume 83
ISBN: 978-0-470-14141-0
Dec 2006
760 pages
Description
The Advances in Chemical Physics series provides the chemical physics and physical chemistry fields with a forum for critical, authoritative evaluations of advances in every area of the discipline. Filled with cutting-edge research reported in a cohesive manner not found elsewhere in the literature, each volume of the Advances in Chemical Physics series serves as the perfect supplement to any advanced graduate class devoted to the study of chemical physics.
Time-Resolved Optical Tests for Electronic Geometric Phase Development (J. Cina, et al.).

On Global Energy Conservation in Nonlinear Light-Matter Interaction: The Nonlinear Spectroscopies, Active and Passive (D. Lee & A. Albrecht).

A Many-Body Stochastic Approach to Rotational Motions in Liquids (A. Polimeno & J. Freed).

Some Structural-Electronic Aspects of High Temperature Superconductors (J. Burdett).

On the Theory of Debye and Neel Relaxation of Single Domain Ferromagnetic Particles (W. Coffey, et al.).

The Algebra of Effective Hamiltonians and Operators: Exact Operators (V. Hurtubise & K. Freed).

Melting and Liquid Structure in Two Dimensions (M. Glaser & N. Clark).

Indexes.