Advances in Chemical Physics, Volume 91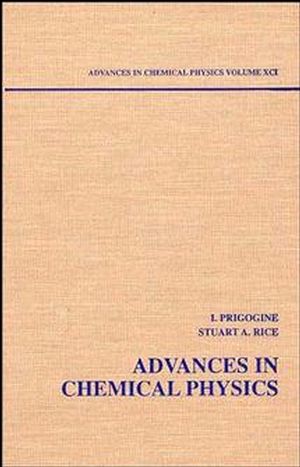 Advances in Chemical Physics, Volume 91
ISBN: 978-0-470-14203-5
Sep 2009
448 pages
Description
The Advances in Chemical Physics series provides the chemical physics and physical chemistry fields with a forum for critical, authoritative evaluations of advances in every area of the discipline. Filled with cutting-edge research reported in a cohesive manner not found elsewhere in the literature, each volume of the Advances in Chemical Physics series serves as the perfect supplement to any advanced graduate class devoted to the study of chemical physics.
Atomic Force Microscopy of Polymer Films (M. Goh).

Intrinsic Viscosity and the Polarizability of Particles Having a Wide Range of Shapes (J. Douglas & E. Garboczi).

The Phenomenological and Statistical Thermodynamics of Nonuniform Systems (E. Wajnryb, et al.).

Nonlinear Dielectric and Kerr Effect Relaxation in Alternating Fields (J. Dejardin & G. Debiais).

Predicting Rare Events in Molecular Dynamics (J. Anderson).

Theoretical Concepts in Molecular Photodissociation Dynamics (N. Henriksen).

Chaos in Dissipative Systems: Understanding Atmospheric Physics (C. Nicolis & G. Nicolis).

Indexes.