Advances in Environmental Remote Sensing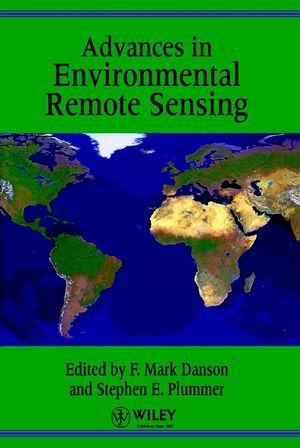 Advances in Environmental Remote Sensing
ISBN: 978-0-471-95464-4 May 1995 198 Pages
Description
Significant advances have been made in mapping and monitoring our environment from Earth Observation satellites, but now, in the 1990s, remote sensing has reached a new technological and scientific frontier. Advances in Environmental Remote Sensing not only describes recent technological advances but also emphasises the parallel progress that has been made in interpreting and applying data to solve environmental problems. A team of scientists working at the research edge examine applications using examples from their own current work, and identify key paths for the development of remote sensing into the next century. This is an essential book for students of geography, environmental science, ecology, forestry and geology, as well as an important reference tool for anyone interested in applications of remote sensing.
Table of contents
Partial table of contents:

Advances in Remote Sensing Technology (S. Plummer, et al.).

Advances in Field Spectroscopy (E. Milton, et al.).

Developments in the Remote Sensing of Forest Canopy Structure (F.Danson).

Imaging Spectrometry: A New Tool for Ecology (P. Curran & J.Kupiec).

Recent Advances in Understanding SAR Imagery (S. Quegan).

Remote Sensing of Geomorphological Processes and Surficial MaterialGeochemistry in Drylands (A. Millington, et al.).

The Remote Sensing of Inland Water Quality (A. Dekker, etal.).

Advances in Crop Monitoring by Remote Sensing (M. Steven & K.Jaggard).

Remote Sensing and the Information Extraction Problem (F. Danson,et al.).

Index.
Reviews
"..there is much good, highly practical material in this book, and the ways ahead are signposted..."--Progress in Physical Geography