Advances in Enzymology and Related Areas of Molecular Biology, Part A: Mechanism of Enzyme Action, Volume 73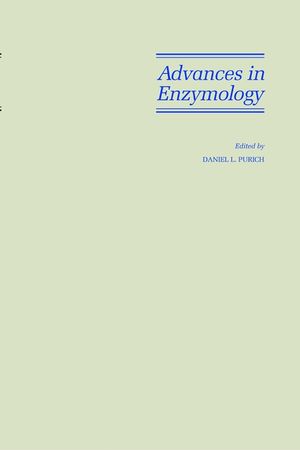 Advances in Enzymology and Related Areas of Molecular Biology, Part A: Mechanism of Enzyme Action, Volume 73
ISBN: 978-0-470-12396-6 September 2009 296 Pages
Description
Biological catalysis plays a dominant role both in fermentation and industrial process chemistry. This collection of chapters, written by a well-known biochemist and enzymologist, should serve as an invaluable reference to those investigators seeking to optimize the application of enzymatic catalysis for commercial purposes.
Classics in Enzymology: The Kinetics of the Enzyme-SubstrateCompound of Peroxidase (B. Chance).

Rethinking Fundamentals of Enzyme Action (D. Northrop).

Adenylosuccinate Synthetase: Recent Developments (R. Honzatko, etal.).

Nucleoside Monophosphate Kinases: Structure, Mechanism, andSubstrate Specificity (H. Yan & M.-D. Tsai).

Enzymology of NAD?+ Synthesis (G. Magni, et al.).

Solution Structure and Mechanism of MutT Pyrophosphohydrolase ( A.Mildvan, et al.).

The Enzymes of Glutathione Synthesis: gamma-GlutamylcysteineSynthetase (O. Griffith & R. Mulcahy).

Indexes.