Advances in Enzymology and Related Areas of Molecular Biology, Volume 56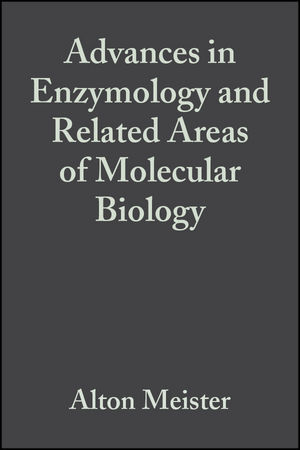 Advances in Enzymology and Related Areas of Molecular Biology, Volume 56
ISBN: 978-0-470-12380-5 September 2009 520 Pages
Description
Continues the authoritative series that reviews research into enzymology and related areas of molecular biology. Presents six papers by leading authorities.
Table of contents
The Replacement-Specific Pyridoxal-P-Dependent Lyases. (A. Braunstein & E. Goryachenkova).
Allantoin Degradation by Saccharomyces terevisiae - A Model System for Gene Regulation and Metabolic Integration. (T. Cooper).
Biochemistry of the Multiple Forms of Glycosidases in Plants. (P. Dey & E. Del Campillo).
Methoinine Adenosyltransferase (S-Adenosylmethionine Synthetase) and S-Adenosylmethionine Decarboxylase. (C. Tabor & H. Tabor).
The Metallobiochemistry of Zinc Enzymes. (B. Vallee & A. Galdes).
Author and Subject Indexes.
Cumulative Indexes, Vol.
1-56.