Advances in Enzymology and Related Areas of Molecular Biology, Volume 70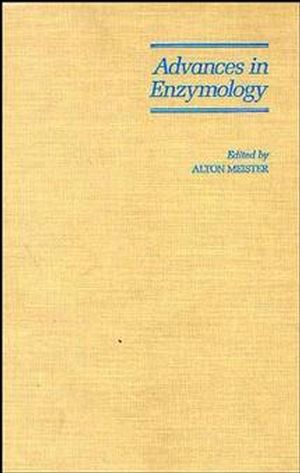 Advances in Enzymology and Related Areas of Molecular Biology, Volume 70
ISBN: 978-0-470-12316-4 September 2006 304 Pages
Description
Enzymes are used frequently in modifying proteins for specialized uses. These books cover the latest advances in this field and its applications in the field of molecular biology.

General overview of the latest developments in the field of molecular biology. This is latest volume in the successful Wiley series on enzymology as applied to molecular biology.
Table of contents
Fibronectin and Cell Adhesion: Specificity of Integrin-Ligand Interaction (S. Aota & K. Yamada).

Eukaryotic Dihydrofolate Reductase (R. Blakley).

Tyrosine Hydroxylase (S. Kaufman).

Exopolysaccharide Alginate Synthesis in Pseudomonas Seruginosa: Enzymology and Regulation of Gene Expression (S. Shankar, et al.).

Indexes.