Advances in Photochemistry, Volume 11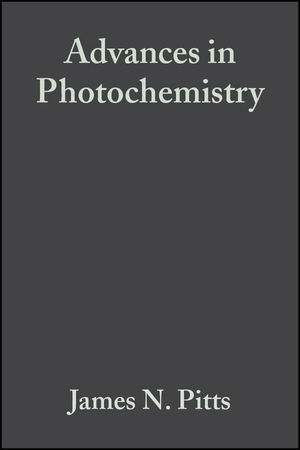 Advances in Photochemistry, Volume 11
ISBN: 978-0-470-13341-5 January 2007 538 Pages
Description
Setting the pace for progress and innovation . . .
"[Provides] a wealth of information on frontier photochemistry . . . could easily serve as a definitive source of background information for future researchers."
—Journal of the American Chemical Society
"The overall quality of the series and the timeliness of selections and authors warrants continuation of the series by any library wishing to maintain a first-rate reference series to the literature."
—Physics Today
ADVANCES IN PHOTOCHEMISTRY
More than a simple survey of the current literature, Advances in Photochemistry offers critical evaluations written by internationally recognized experts. These pioneering scientists offer unique and varied points of view of the existing data. Their articles are challenging as well as provocative and are intended to stimulate discussion, promote further research, and encourage new developments in the field.
Table of contents
Organic Photochemical Imaging Systems (G. Delzenne).
Physical Quenchers of Singlet Molecular Oxygen (D. Bellus).
Photoluminescence Methods in Polymer Science (S. Beavan et al.).
Photochemistry of Vitamin D and Its Isomers and of Simple Trienes (H. Jacobs and E. Havinga).
Kinetics and Mechanisms of the Reactions of the Hydroxyl Radical with Organic Compounds in the Gas Phase (R. Atkinson et al.).
What's New in Excimers?
(V. Yakhot et al.).
Index.