Advances in Photochemistry, Volume 27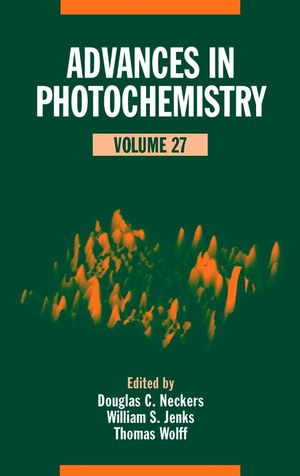 Advances in Photochemistry, Volume 27
ISBN: 978-0-471-46140-1
Mar 2003
200 pages
Description
More than a simple survey of the current literature, Advances in Photochemistry offers critical evaluations written by internationally recognized experts. These pioneering scientists offer unique and varied points of view of the existing data. Their articles are challenging as well as provocative and are intended to stimulate discussion, promote further research, and encourage new developments in the field.
Supramolecularly Organized Luminescent Dye Molecules in the Channels of Zeolite L (Gion Calzaferri, Huub Maas, Marc Pauchard, Michel Pfenniger, Silke Megelski, and Andre Devaux).

Proton-Transfer Reactions in Benzophenone/N,N-Dimethylaniline Photochemistry (Kevin S. Peters).

Functional Molecular Glasses: Building Blocks for Future Optoelectronics (Thomas S. Fuhrmann and Josel Salbeck).

Index.

Cumulative Index, Volumes 1-27.
""...an authoritative resource?this book and the series of which it is a part are of continuing value to the photochemistry community and should be a required acquisition..."" (
The Chemist
, Summer 2003)
""...highly recommend this book to researchers looking for an up-to-date introduction to any of the areas covered in this edition."" (Journal of the American Chemical Society, Vol. 125, No. 25, 2003)