Adverse Drug Reactions: A Practical Guide to Diagnosis and Management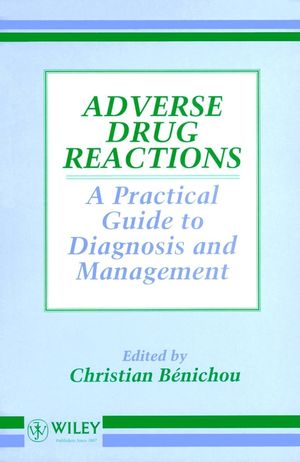 Adverse Drug Reactions: A Practical Guide to Diagnosis and Management
ISBN: 978-0-471-94211-5
Jan 1995
320 pages
Description
Reviews the biochemical and physiological abnormalities in each of the body's organ systems, enabling investigators to decide if the problem is of drug-induced origin. Much of the material is presented as a series of observations with accompanying questions which should be addressed in order to make an accurate diagnosis. Includes useful flow charts for the management of adverse drug events and examples of specific report forms.
Partial table of contents:
DIAGNOSIS AND MANAGEMENT OF ADVERSE DRUG REACTIONS.
Liver Test Abnormalities (G. Danan).
Abnormal Hematologic Values (P. Solal-Celigny).
Acute Renal Failure (E. Rothschild).
Respiratory Disorders (M. Fournier).
Neurological and Muscular Disorders.
Abnormal Blood Pressure.
Cardiac Disorders.
Psychiatric Disorders (C. Peretti).
Adverse Drug Reactions in HIV-Seropositive Patients (C. Benichou, et al.).
REGULATORY AND TECHNICAL ISSUES.
International Reporting Requirements for Adverse Drug Events (E. Weidmann).
Harmonization of International Reporting of Safety Information for Marketed Drugs: The Proposals of the CIOMS Working Groups I and II (C. Benichou).
A New Method for Causality Assessment: RUCAM (C. Benichou G. Danan).
Appendix.
Index.