Affinity Membranes: Their Chemistry and Performance in Adsorptive Separation Processes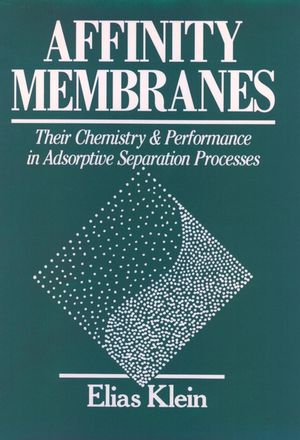 Affinity Membranes: Their Chemistry and Performance in Adsorptive Separation Processes
ISBN: 978-0-471-52765-7 February 1991 152 Pages
Description
Explores the latest findings for both selective and efficient separation devices in the field of kidney research. It is divided into three major sections. Part one deals with the ``biochemistry'' part of the problem, including how to identify ligands of interest, how to link them to synthetic membranes, and some kinetic limitations of frontal elution chromatography. The second part comprehensively discusses the various substrata used in affinity separations and the formation processes of semi-permeable membranes. The final section explores the filtration processes using membranes and the kinetics of separations based on affinity membranes.
Table of contents
Affinity Adsorption.

Substrates.

Binding Chemistries.

Ligand Types.

Capacity of Affinity Matrices.

Membrane Formation.

Characterization.

Microfiltration.

Applications for Affinity Microfiltration Membranes.

Appendix.

Index.