African American Theater: A Cultural Companion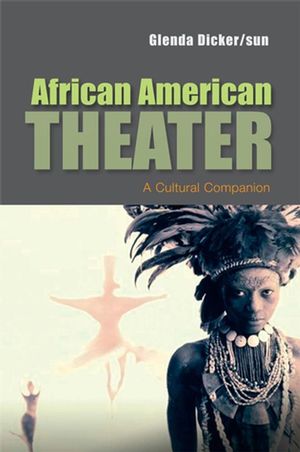 African American Theater: A Cultural Companion
ISBN: 978-0-745-65779-0 August 2013 Polity 224 Pages
Description
Written in a clear, accessible, storytelling style, African American Theater will shine a bright new light on the culture which has historically nurtured and inspired Black Theater. Functioning as an interactive guide for students and teachers, African American Theater takes the reader on a journey to discover how social realities impacted the plays dramatists wrote and produced.
The journey begins in 1850 when most African people were enslaved in America. Along the way, cultural milestones such as Reconstruction, the Harlem Renaissance and the Black Freedom Movement are explored. The journey concludes with a discussion of how the past still plays out in the works of contemporary playwrights like August Wilson and Suzan-Lori Parks.
African American Theater moves unsung heroes like Robert Abbott and Jo Ann Gibson Robinson to the foreground, but does not neglect the race giants. For actors looking for material to perform, the book offers exercises to create new monologues and scenes. Rich with myths, history and first person accounts by ordinary people telling their extraordinary stories, African American Theater will entertain while it educates.
Picture Credits vi
Acknowledgements vii
About this Book viii
Timeline of Significant Events x
Abbreviations xiv
Introduction: A Journey with the People who Forgot how to Fly 1
1. The People who Could Fly: Slavery, Stereotypes, Minstrelsy, and Myth 6
2. A Leap for Freedom: The Anti-Slavery Movement 29
3. We are Climbing Jacob's Ladder: Progressing and Migrating 57
4. The Harlem Renaissance: A Sunburst Something like Spiritual Emancipation 80
5. War Stories: Buffalo Soldiers, Black Bird Men, and the Bloods 96
6. Sitting Down, Sitting In, and Standing Up: The Black Freedom Movement 113
7. Black is Beautiful: Protest and Performance 137
8. Conversations: A Second Generation Takes Center Stage 153
9. A Presence of Ancestry: I Believe I Can Fly 174
References 193
Index 202
"If I had possessed Professor Dicker/sun's 'Companion' forty-one years ago, it would have saved me hundreds of research hours. Her book answers all the questions my students asked about black theatre. In addition Dicker/sun challenges her readers with questions she does not answer, 'Food for Thought.' All teachers and scholars of African American theater should own this book. It's an education."
James Hatch, City University New York
"Glenda Dicker/sun presents us with more than the history of the African American Theater; she challenges us to join her in an ongoing creative process of illuminating, recording and understanding 'ourstory' and 'yourstory'. She asks us to absorb the roles of our ancestors, to get a taste of their times, their choices, their fears and their joys. African American Theater: A Cultural Companion strengthens one's sense of the individual and collective selves that currently perform one or more roles in the perpetual drama that is humanity."
Charles OyamO Gordon, playwright
"With this volume Glenda Dicker/sun shares her great wealth of artistic expertise and historical knowledge to inspire the creative impulse in readers of all ages. Drawing on the stories, plays, poetry, films, and music that reflect and enhance the history of black life in America, Dicker/sun provides a welcoming open space for each reader to insert his or her own performance into the ongoing production."
Judith Stephens-Lorenz, Penn State University