After the Crash: Designing a Depression-free Economy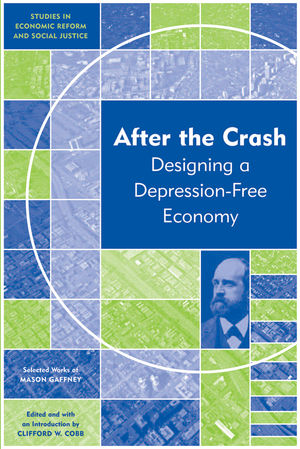 After the Crash: Designing a Depression-free Economy
ISBN: 978-1-444-33358-9 November 2009 Wiley-Blackwell 200 Pages
Description
This book analyzes in a new way the causes of the current crash by showing how such events derive from real estate bubbles and their interactions with banks and other lenders.
Analyzes the current crisis of the real estate crash and explains the recurring cycle which led to it
Examines why frequent assessments are crucial to making the property tax an effective method of preventing speculative real estate bubbles
Combines theoretical analysis with observed cycles of land speculation to demonstrate the impact on the modern economy
Table of contents
Frontispiece Portrait of Mason Gaffney.
Editor's Introduction (Clifford W. Cobb).
1. The Role of Land Markets in Economic Crises (Mason Gaffney).
2. A New Framework for Macroeconomics: Achieving Full Employment by Increasing Capital Turnover (Mason Gaffney).
3. Money, Credit, and Crisis (Mason Gaffney ).
Index.
Reviews
"Gaffney has been publishing vital contributions to economics since his PhD dissertation in 1956." (Sun Life Financial, November 2009)