Age of Empires III: Sybex Official Strategies and Secrets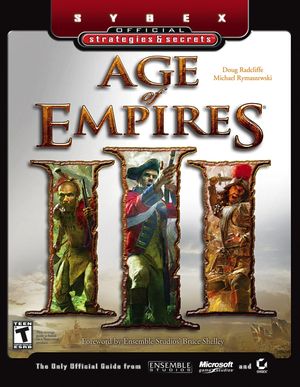 Age of Empires III: Sybex Official Strategies and Secrets
ISBN: 978-0-471-78615-3
Oct 2005
257 pages
Product not available for purchase
Description
This exclusive, official strategy guide, written with the full cooperation and support of Ensemble Studios and Microsoft Game Studios, features:
Strategies and tips straight from the game's creators
Expert analysis of each civilization's strengths and weaknesses
Detailed military and economic strategies
In-depth statistics for everything in the game
Step-by-step walkthrough of the single-player campaign
Hardcore multiplayer tactics for every game mode
Chapter 1. Discovering the New Age of Empires.
Chapter 2. The Imperial Economy.
Chapter 3. The Home City.
Chapter 4. Conquering the New World.
Chapter 5. Newcomers and Natives.
Chapter 6. Act I: Blood Walkthrough.
Chapter 7. Act II: Ice Walkthrough.
Chapter 8. Act III: Steel Walkthrough.
Chapter 9. Multiplayer Strategies.
Appendices: Statistics, Improvements, and Home City Data.