Alfred Hitchcock's America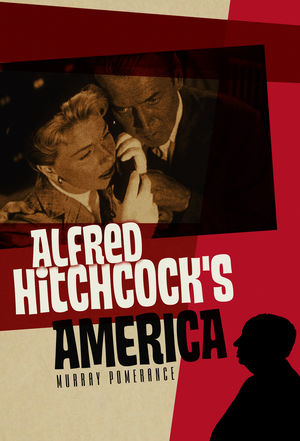 Alfred Hitchcock's America
ISBN: 978-0-745-65303-7
Feb 2013
352 pages
Description
With a sharp eye for social detail and the pressures of class inequality, Alfred Hitchcock brought to the American scene a perspicacity and analytical shrewdness unparalleled in American cinema.

Murray Pomerance works from a basis in cultural analysis and a detailed knowledge of Alfred Hitchcock's films and production techniques to explore how America of the 1940s, 1950s, and 1960s is revealed and critically commented upon in Hitchcock's work. Alfred Hitchcock's America is full of stunning details that bring new light to Hitchcock's method and works. The American ""spirit of place,"" is seen here in light of the titanic American personality, American values in a consumer age, social class and American social form, and the characteristic American marriage. The book's analysis ranges across a wide array of films from Rebecca to Family Plot, and examines in depth the location sequences, characterological types, and complex social expectations that riddled American society while Hitchcock thrived there.
Acknowledgments ix
Introduction: Alfred Hitchcock in America 1
1 Hitchcock's American Scapes 18
2 Hitchcock's American Personalities 71
3 Hitchcock and American Values 123
4 Hitchcock and American Social Form 176
5 Hitchcock and the American Marriage 225
Works Cited and Consulted 284
Index 305
""A must-have for the shelves of any horror lover, film buff or teenager wondering where on earth the idea for the slasher genre could have been born and what cultural landscape could have fostered such ideas.""
Film Ireland
""Written with immense brio and an effortless command of its materials, Murray Pomerance provides surprising readings of both neglected and familiar films, but never strays from the overarching  question of how Hitchcock's work, from 1940 till 1975, achieves an identifiably American character.""
George Toles, University of Manitoba
""This book is a treasure-trove for students of film, historians, and sociologists. Drawing on extremely close analysis, Pomerance leads us through the ways Hitchcock observed and took careful note of American topographies before exploiting complex technologies that he — Pomerance — explains to uninitiated readers with deft clarity. Written with flair and panache,
Alfred Hitchcock's America
brings to the reader dazzling insights about Hitchcock's studies of American life.""
Tom Conley, Harvard University
""What comes through most vividly in this stylish study is the physical poetry of Hitchcock's American films.  With grace and insight, Murray Pomerance describes the colors, the rhythms of speech and movement, and the concrete spaces of Hitchcock's America in a way that makes these films new again. This is a book every cinephile will want to read.""
Robert Burgoyne, University of St Andrews and author of Film Nation: Hollywood Looks at US History


""Pomerance's analysis is insightful, and his film analysis is superb.This book makes the reader want to watch these keynote films again and again: and as such, we join Pomerance in his celebration of the great master himself.""
Ian Dixon, SAE Institute and Qantm College, Melbourne
Accessible and engaging analysis of Hitchcock's portrayal of 1940s, 50s and 60s America written by an leading film scholar
Considers a wide variety of Hitchcock's Hollywood-made films
Examines themes such as American social class and social forms, the American marriage and American values in a consumer age
The author shows how Hitchcock thrived amidst the complex social expectations that were prevalent in America at the time