Algorithms for VLSI Design Automation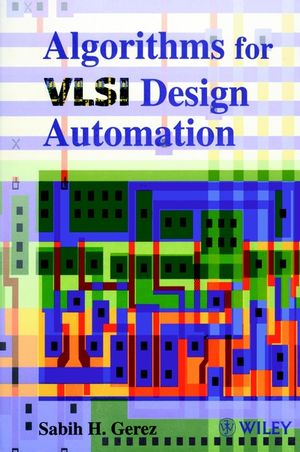 Algorithms for VLSI Design Automation
ISBN: 978-0-471-98489-4 January 1999 340 Pages
Description
Modern microprocessors such as Intel's Pentium chip typically contain many millions of transistors. They are known generically as Very Large-Scale Integrated (VLSI) systems, and their sheer scale and complexity has necessitated the development of CAD tools to automate their design. This book focuses on the algorithms which are the building blocks of the design automation software which generates the layout of VLSI circuits. Courses on this area are typically elective courses taken at senior undergrad or graduate level by students of Electrical and Electronic Engineering, and sometimes in Computer Science, or Computer Engineering.
PRELIMINARIES.

Introduction to Design Methodologies.

A Quick Tour of VLSI Design Automation Tools.

Algorithmic Graph Theory and Computational Complexity.

Tractable and Intractable Problems.

General-purpose Methods for Combinatorial Optimization.

SELECTED DESIGN PROBLEMS AND ALGORITHMS.

Layout Compaction.

Placement and Partitioning.

Floorplanning.

Routing.

Simulation.

Logic Synthesis and Verification.

High-level Synthesis.

Appendices.

References.

Index.
Probably the first book on Design Automation for VLSI Systems which covers all stages of design from layout synthesis through logic synthesis to high-level synthesis.
Clear, precise presentation of examples, well illustrated with over 200 figures.
Focus on algorithms for VLSI design tools means it will appeal to Computer Science as well as Electrical Engineering students.