Allah in the West: Islamic Movements in America and Europe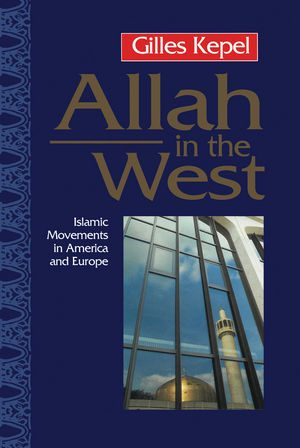 Allah in the West: Islamic Movements in America and Europe
ISBN: 978-0-745-61558-5 March 1997 Polity 288 Pages
Description
This new book is an outstanding account of the ways in which Islam is asserting its identity in the West today.
Introduction.
Part I: 'In the Wilderness of North America':.
1. The Birth of an American Religion.
2. The Three Lives of Malcolm X.
3. Farrakhan in the Looking-Glass of America.
Part II: The Britannic Verses:.
4. Return to the Empire.
5. 'Britishness' and Identity.
6. The Rushdie Affair.
Part III: France, Land of Islam:.
7. The FIS Versus the 'Sons of France'.
8. Behind the Veil.
9. The Communalist Challenge.
Conclusion.
Notes.
Index.
'Rich and fascinating.'
David Pryce-Jones, The Telegraph
'Perceptive analysis ... it raises the right questions, all of them difficult.' Times Literary Supplement
'The message of this well-informed and well-documented book is one which deserves to be taken seriously.' International Affairs
'Provocative, original and controversial, France's pre-eminent authority on contemporary Islam provides us with an analysis of one of the central problems of our times: the relationship between Islam and the West. By focusing on Muslims living in the West, Gilles Kepel highlights an important dimension of the interaction. The book is recommended not only to academics but, equally important, to policy planners also'. Professor Akbar Ahmed, Selwyn College, Cambridge
'A thought-provoking and extremely well-informed contribution to the literature.' Political Studies
'The work is interesting, highly informative and adds to our knowledge and understanding of a growing contemporary phenomenon ... the book will be useful for political scientists, sociologists and others who engage with debates concerning citizenship, identity and race as well as for those concerned with the study of Islam.' Contemporary Politics
* Kepel is one of the World's leading authorities on Islamic societies and movements.
* Comparative in approach, this book examines the significance of Islam in Western Countries.
* A new look at a topical and controversial subject; this book goes beyond the headlines.