Allan Fels: A Portrait of Power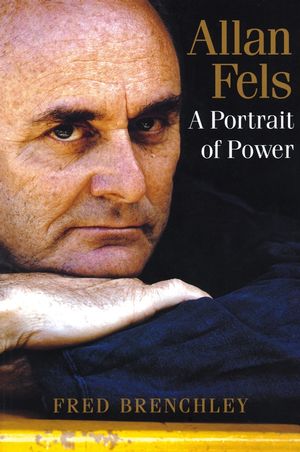 Allan Fels: A Portrait of Power
ISBN: 978-1-740-31070-3
Jan 2004
352 pages
Product not available for purchase
Description
There's one certainty about Allan Fels-- People either love him or loathe him.

For much of big business, he was an ogre who made their lives a misery. For consumers, however, he was a modern-day Robin Hood, fighting their battles with business and politicians.

As Chairman of the Australian Competition and Consumer Commission, Fels should have spent a quiet career behind a desk in Canberra. But, armed with his regulatory powers and a canny exploitation of the media, Allan Fels made an indelible mark on Australia. The Australian Financial Review voted him the third most powerful person in Australia, behind Prime Minister, John Howard, and Treasurer, Peter Costello.

Yet behind the headline-hunting Fels lies a story of power in contemporary Australia: how the nation developed a competitive culture: how big business lobbied to corral him: and how politicians became envious of his media prowess.

While Allan Fels projected an image of part tough regulator, part a somewhat eccentric academic, in reality he is quietly religious with a self-deprecating sense of humour.

Leading journalist Fred Brenchley deftly weaves the compelling inside story of the forces that cut short Allan Fels' career as Australia's competition czar.
Preface.
1. Society's A-list.
2. The slow revolution.
3. Fishy.
4. Felty towers.
5. 'Our friendship is ended'.
6. 'You've saved the government'.
7. 'Ready, fire, aim!
8. The full five channel blast.
9. 'There should be cheaper CDs by Christmas'.
10. 'Don't mess with me over the medical profession'.
11. 'Uneasy lies the head that wears a crown'.
12. 'What do we do now?'
13. 'You'd need rocks in your head to follow him'.
14. One Fels swoop.
Reading.
Index.