America's Religious Architecture: Sacred Places for Every Community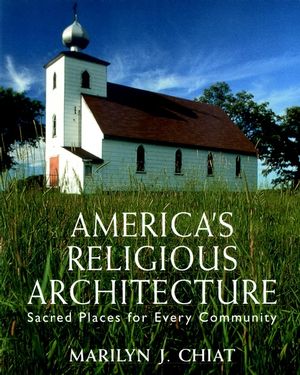 America's Religious Architecture: Sacred Places for Every Community
ISBN: 978-0-471-14502-8 October 1997 480 Pages
Description
From the Moorish synagogue in small Texas town, to the New England meetinghouse nestled in the palm trees of Hawaii, this comprehensive historical survey of America's religious architecture celebrates the country's ethnic and spiritual diversity through the magnificent breadth of these community landmarks. The first comprehensive architectural and cultural history of its kind, the book features 500 places of worship nationwide, many listed on the National Register of Historic Places. Includes over 300 black-and-white photographs and foreword by Bill Moyers, creator of the PBS "Genesis" series.
America's Religious Heritage.
New England.
Middle Atlantic Region.
East North Central Region.
West North Central Region.
South Atlantic Region.
East South Central Region.
West South Central Region.
Mountain Region.
Pacific Region.
Glossary.
Bibliography.
Illustration Credits.
Index.