American Dissenters, Volume 1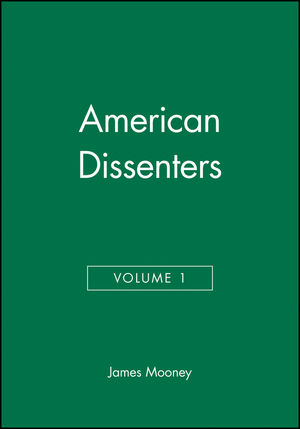 American Dissenters, Volume 1
ISBN: 978-1-933-38500-6
Jul 2005, Wiley-Blackwell
144 pages
Description
The texts presented in these pages reflect not one kind of dissent but various kinds, some of which, in becoming empowered, might turn against others. Together they express an American society and culture in continuing argument with itself.
Preface.
1. Bartolome de Las Casas vs. Hernan Cortes.
2. Roger Williams.
3. Peter Zenger.
4. John Woolman.
5. Benjamin Franklin and the American Enlightment.
6. Thomas Paine.
7. Declaration of Indepence.
8. David Walker.
9. The Cherokee.
10. William Lloyd Garrison.
11. Frederick Douglass.
12. Seneca Falls Convention.
13. Harriet Beecher Stowe.
14. John Brown.