American History Workbook, Volume II: Since 1860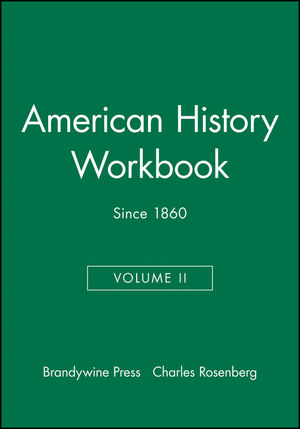 American History Workbook, Volume II: Since 1860
ISBN: 978-1-881-08982-7
Jul 2003, Wiley-Blackwell
188 pages
Description
Activities chronicling the modern history of the U.S.
The American History Workbook engages students in the study of our nation's history with challenging exercises that promote more active learning. Volume II: Since 1860Supplies financial professionals with the necessary ratios for calculating IFRS financial statements
This book provides the most important ratios necessary for business assessment based on IFRS financial statements. It enables readers to calculate, understand, and interpret ratios with ease by including only the most important information and not bombarding them with massive amounts of theory. Including both English and German translations, Ratios IFRS-Financial Statements is a welcome book that combines information from multiple sources on financial statement analysis and financial accounting for all who need to calculate various ratios.
Instructions for Students.
14. The Civil War.
15. Reconstructing the South.
16. Raiding the Continent.
17. The Search for New Frontiers.
18. Taming Forces of Social Change.
19. Progressive Empire and Progressive Reform.
20. Of War, Money, Preachers, and Jazz.
21. Hitting Bottom and Climbing Back Up.
22. World War II and its Prelude.
23. Warm Hearths and a Cold War.
24. Politics Takes to the Streets.
25. Vietnam – The Longest War.
26. Testing the Reach of Power.
27. New Alignments and a New War.
John McClymer: How to Study History.