An Introduction to Aesthetics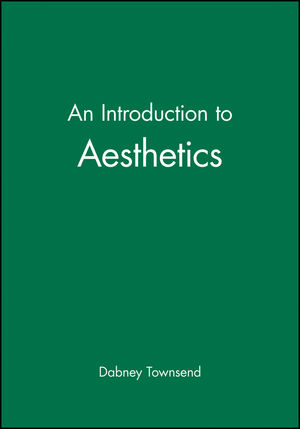 An Introduction to Aesthetics
ISBN: 978-1-557-86731-5 December 1997 Wiley-Blackwell 260 Pages
Description
This volume is a fascinating introduction to the core themes and basic methods of aesthetics and the philosophy of art. Providing an analytic and historical treatment of the issues, and including many illustrative examples to both motivate and reinforce theoretical discussion, An Introduction to Aesthetics is the ideal course book for the philosophical novice. It includes an Appendix (containing the texts referred to in the book), a comprehensive Glossary and further reading suggestions to help the student reader develop a deeper comprehension of the field.
Table of contents
List of Acknowledgements.
Introduction.
1. Language About Art and Aesthetics.
Getting Started. Aesthetic Predicates.
Criticism and Value Terms.
The Problem of Definition.
2. Aesthetic Analysis and Its Objects.
Formal Analysis.
Aesthetic Objects.
3. The Artist and the Work of Art.
The Artist's Intentions.
Inspiration.
Creativity and Originality.
Breaking the Connection Between Artist and Art.
4. The Audience and the Work of Art.
Attitudes of the Audience.
Critics and Criticism.
Institutions and the Role of the Audience.
5. The Artist and the Audience.
The Aesthetics of Reception.
Mythpoesis: Myth and Ritual.
Institutional and Post-Institutional Aesthetics.
Appendix.
Glossary.
Index.
Reviews
"This is a dependable, well-informed and accessible guide to the complexities of contemporary philosophical aesthetics. In taking a problem-oriented, rather than historically-based, approach the book directly engages with core issues in the subject. What emerges is not just an introductory survey of problems but a testament to the vitality and richness of the subject itself. I recommend the book to beginners and more advanced readers alike."
Professor Peter Lamarque, British Journal of Aesthetics

"A highly reader-friendly guide. It is a clearly and attractively written work which will provide a very reliable text for many university courses on the subject. At the end of each chapter there are excellent, and bang-up-to-date, suggestions for further reading and there is a useful glossary of terms used in the text at the end."
Features
* A comprehensive, systematic approach to the subject.
* Written for the philosophical novice.
* Includes an appendix containing the texts referred to in the book as well as further reading suggestions and a comprehensive glossary.