An Introduction to Capital Markets: Products, Strategies, Participants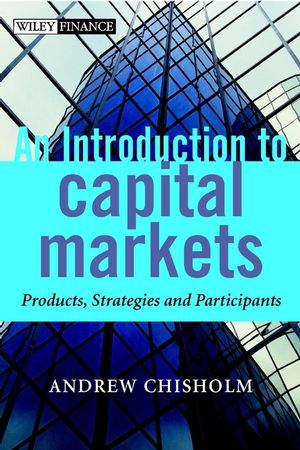 An Introduction to Capital Markets: Products, Strategies, Participants
ISBN: 978-0-470-85134-0
Feb 2003
464 pages
Description
This book provides a comprehensive introduction to the global capital markets, explaining the key instruments used in the markets and their practical applications. Containing numerous illustrations and examples it explains how each product or instrument is structured, how it is used in practice, what the principle risks are and how these are monitored and controlled. An Introduction to Capital Markets is an ideal resource for those wanting to understand how the global capital markets operate.
Introduction: the Market Context

The Money Markets

The Foreign Exchange Market

Bond Markets

Bond Price Sensitivity

The Yield Curve

Equity Markets

Equity Analysis and Valuation

Cash Flow Models in Equity Valuation

Interest Rate Forwards and Futures

Bond Futures

Interest Rate Swaps

Interest Rate Swap Valuation

Equity Index Futures and Swaps

Fundamentals of Options

Option Valuation Models

Option Pricing and Risks

Option Strategies

Currency and Interest Rate Options

Appendix 1: Glossary of Financial Terms

Appendix 2: Useful Internet Sites

Appendix 3: Further Reading Suggestions
Written by an established and well-respected trainer in the capital markets - based on tried and tested material

Fills a large gap in the market - a book that provides an introduction to the capital markets, products and applications. Other books either offer more general introductions, with superflous material, or are specialised on particular topics.