An Introduction to Chemical Engineering Kinetics and Reactor Design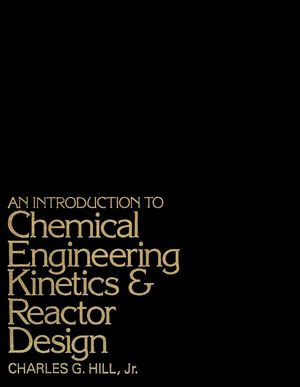 An Introduction to Chemical Engineering Kinetics and Reactor Design
ISBN: 978-0-471-39609-3 October 1977 608 Pages
Description
A comprehensive introduction to chemical engineering kinetics
Providing an introduction to chemical engineering kinetics and describing the empirical approaches that have successfully helped engineers describe reacting systems, An Introduction to Chemical Engineering Kinetics & Reactor Design is an excellent resource for students of chemical engineering. Truly introductory in nature, the text emphasizes those aspects of chemical kinetics and material and energy balances that form the broad foundation for understanding reactor design. For those seeking an introduction to the subject, the book provides a firm and lasting foundation for continuing study and practice.
Stoichiometric Coefficients and Reaction Progress Variables.

Thermodynamics of Chemical Reactions.

Basic Concepts in Chemical Kinetics--Determination of the Reaction Rate Expression.

Basic Concepts in Chemical Kinetics--Molecular Interpretations of Kinetic Pheonomena.

Chemical Systems Involving Multiple Reactions.

Elements of Heterogeneous Catalysis.

Liquid Phase Reactions.

Basic Concepts in Reactor Design and Ideal Reactor Models.

Selectivity and Optimization Considerations in the Design of Isothermal Reactors.

Temperature and Energy Effects in Chemical Reactors.

Deviations from Ideal Flow Conditions.

Reactor Design for Heterogeneous Catalytic Reactions.

Illustrative Problems in Reactor Design.

Appendix A: Thermochemical Data.

Appendix B: Fugacity Coefficient Chart.

Appendix C: Nomenclature.

Index.