An Introduction to Electrical Machines and Transformers, 2nd Edition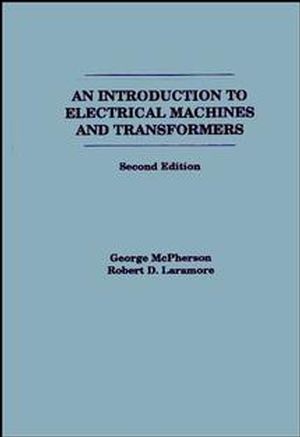 An Introduction to Electrical Machines and Transformers, 2nd Edition
ISBN: 978-0-471-63529-1
Jan 1990
592 pages
Description
Electrical engineering students are traditionally given but brief exposure to the important topic of electrical machines and transformers. This text/reference comprises a thorough and accessible introduction to the subject and this Second Edition contains more material on small machinery and a new chapter on the ``energy conversion'' approach to calculation of magnetically developed forces. A circuit model is developed for each of the basic devices and the physical basis of each model is explained. Chapters are relatively independent of one another and follow the same general plan--coverage is broad and deep enough to permit flexibility in course design.
What Machines and Transformers Have in Common.

Synchronous Machines.

Transformers.

Induction, or Asynchronous, Machines.

Direct-Current Machines.

Single-Phase Machines.

Machines for Special Jobs.

Forces and Torques in Electromagnetic Systems.

Appendices.

Glossary of Symbols.

Index.