An Introduction to Islamic Finance: Theory and Practice, 2nd Edition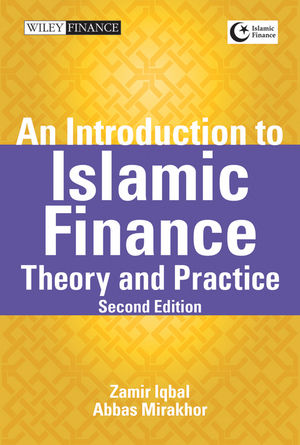 An Introduction to Islamic Finance: Theory and Practice, 2nd Edition
ISBN: 978-1-118-39047-4
Mar 2012
350 pages
Description
The first book to offer comprehensive coverage of Islamic finance and banking and its applications to the rest of the world, now fully revised and updated
The ongoing international financial crisis has reignited debate over the development of a risk-sharing financial system, such as that required in Shariah Law. An Introduction to Islamic Finance: Theory and Practice, Second Edition highlights the core principles of risk sharing in Islam, arguing that a risk-sharing financial system is exactly what we need to promote greater financial stability.
Providing comprehensive coverage of the fundamental theory behind Islamic finance and banking, according to the core concepts of Shariah law, authors Zamir Iqbal and Abbas Mirakhor clearly explain the distinct features of an Islamic financial system and how it compares with traditional financial models. Addressing the myriad important developments that have taken place in recent years, this second edition looks to the future, addressing emerging issues sure to influence future developments in Islamic finance.
Explores the unique features of an Islamic financial system, how they compare to more traditional financial systems, and how they could improve them
Discusses all the most recent developments and emerging issues in Islamic finance
Updated with the latest developments, trends, innovations, and statistics, this new edition features additional chapters on the financial crisis, globalization, non-bank financial institutions, and recent developments in Takaful (Islamic insurance)
The first edition of An Introduction to Islamic Finance established the book as the market leader, and this newly revised and updated second edition incorporates the most recent developments in this booming financial sector, including financial stability, globalization, and non-banking financial institutions.
Glossary.
1. Introduction.
2. The Economic System.
3. Financial Contracting and Riba (interest).
4. Financial Instruments.
5. Financial Intermediation.
6. The Islamic Financial System.
7. Islamic Financial Services Industry.
8. Capital Markets.
9. Financial Engineering.
10. Risk Management of Islamic Financial Institutions.
11. Regulation of Islamic Financial Institutions.
12. Corporate Governance.
13. Globalization and Challenges for Islamic Finance.
References.
Bibliography.
Index.