An Introduction to Philosophy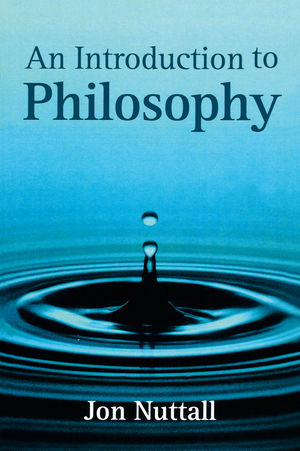 An Introduction to Philosophy
ISBN: 978-0-745-66807-9 July 2013 Polity 272 Pages
Description
This new textbook is a lively and highly accessible introduction to philosophy. From the fundamental issues of philosophical thought to the latest theories in the philosophy of mind, An Introduction to Philosophy provides clear and incisive discussion of the key areas of philosophy for students new to the subject.



Provides the tools new students need to tackle philosophical arguments themselves

Clearly presents and explains contemporary issues and current debates

Covers the key areas of philosophy, including perception, epistemology, metaphysics, the mind, philosophy of religion, ethics and political philosophy

Contains numerous learning features such as introductions, summaries, questions and further reading
An Introduction to Philosophy is an ideal text for AS level, A level and first-year undergraduate students or anyone studying the subject for the first time.
Philosophers Past and Present xv
Acknowledgements xvii
1 The Nature of Philosophy 1
2 The Start of Modern Philosophy: Descartes' Meditations 11
3 Perception and Reality 34
4 Knowledge, Belief and Logic 59
5 Space, Time, Causality and Substance 81
6 The Mind 115
7 God 139
8 Morality 170
9 Political Issues 213
Guide to Further Reading 240
Index 249
"This book, a welcome addition to a crowded field, is a lucid and wide-ranging introduction that will give students a very good sense of what philosophy is. Nuttall is particularly successful at integrating contemporary and historical sources, and he brings to his discussion both an enthusiasm and a lightness of touch."
Nick Everitt
,
Department of Philosophy, University of East Anglia

"Crisp, and written with exceptional clarity, this book will entice readers keen to explore the major issues debated in philosophy. Beginning with Descartes, Nuttall demonstrates a deep and wide-ranging understanding of the main questions in philosophy. The book will be valuable for those engaging with philosophy for the first time, including students studying it for AS- and A-level. "K. T. Maslin, Head of Philosophy, Esher Sixth Form College


Accessible textbook introduction to the main areas of philosophy


Provides the tools new students need to tackle philosophical arguments themselves


Covers the key areas of philosophy, including perception, epistemology, metaphysics, the mind, philosophy of religion, ethics and political philosophy


Contains numerous learning features such as introductions, summaries, questions and further reading


An ideal text for AS level, A level and first-year undergraduate students