An Introduction to Radiobiology, 2nd Edition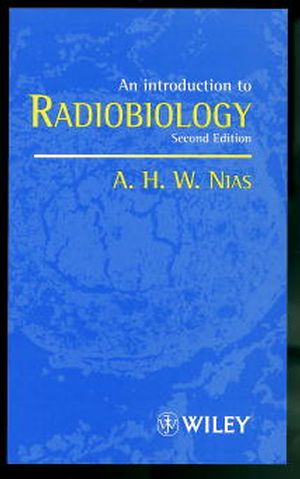 An Introduction to Radiobiology, 2nd Edition
ISBN: 978-0-471-97590-8 June 1998 400 Pages
Description
This new edition of A.H.W. Nias' successful book provides an updated and revised introduction to quantitative radiobiology, particularly, to those aspects of the subject which have a practical application. Radiation is used to cure cancer but can also cause it. Radiation is also used in medical diagnosis and in nuclear power stations. In these areas, where questions of benefit and detriment arise, the biological effects of the radiation can now be predicted. There are few aspects of life where risk estimates are so firmly founded on quantitative data. This is not only because of the precision with which radiation dose can be measured but also because of the large body of radiobiological observations which have been made since X-rays were discovered. Written by a scientist with many years experience in the field, An Introduction to Radiobiology will appeal to a wide variety of readers who need to understand the mechanisms by which ionizing radiation causes cellular damage. It will be of interest to technologists in radiation therapy, nuclear medicine and diagnostic radiography, cancer research students and technicians, medical physicists, trainee radiotherapists and nuclear medicine specialists.

Reviews of the First Edition: "In summary, this is an excellent general text that should fill an important gap in many teaching needs, especially those where the major focus is on the biological effects of radiation on humans." Journal of the National Cancer Institute "This is undoubtedly one of the better introductions to the subject which I have read, and I would certainly recommend it not only to beginners but also to mature students of the subject." The British Journal of Radiology
Table of contents
History and Definitions.

Cells and Tissues.

Proliferation Kinetics.

Ionizing Radiations.

Subcellular Radiobiology.

Radiation Cell Damage.

Reparable Damage.

Intrinsic Radiosensitivity.

Densely Ionizing Radiation.

The Oxygen Effect.

Radiosensitizers and Radioprotectors.

Normal and Malignant Cells.

Radiation Pathology.

Whole-Body Radiation.

Proliferation Kinetics after Radiation.

Fractionated Radiotherapy.

Protracted Radiation.

Diagnostic Radiology.

Environmental Radiation.

Radiation Protection.

Further Reading.

Glossary.

Index.