An Introduction to Recombinant DNA in Medicine, 2nd Edition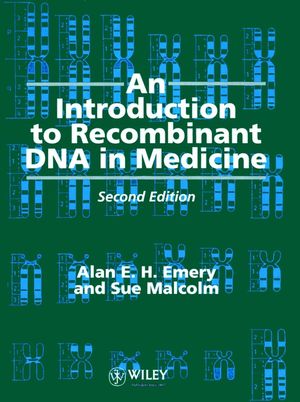 An Introduction to Recombinant DNA in Medicine, 2nd Edition
ISBN: 978-0-471-93984-9
Aug 1995
216 pages
Description
This updated edition outlines the general principles and medical applications of recombinant DNA technology. Features the latest molecular genetics and biotechnological advances.
The Development of Recombinant DNA Technology.

Structure and Function of DNA.

The Technology.

Gene Mapping, Structure and Function.

Molecular Pathology of Single Gene Disorders.

Molecular Pathology of Some Common Diseases.

Prevention of Genetic Disease.

Treatment.

Some Broader Applications.

Problems and Future of Recombinant DNA.

Glossary.

Index.