An Introduction to Surface Analysis by XPS and AES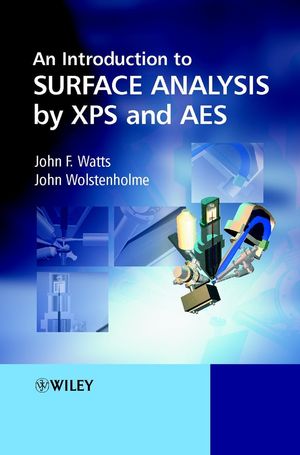 An Introduction to Surface Analysis by XPS and AES
ISBN: 978-0-470-86793-8 January 2005 224 Pages
Description
Extensively revised and updated with additional material included in existing chapters and new material on angle resolved XPS, surface engineering and complimentary methods.
* Includes an accessible introduction to the key spectroscopic techniques in surface analysis.
* Provides descriptions of latest instruments and techniques.
* Includes a detailed glossary of key surface analysis terms.
Table of contents
Preface.

Acknowledgements.

Electron Spectroscopy: Some Basic Concepts.

Electron Spectrometer Design.

The Electron Spectrum: Qualitative and Quantitative Interpretation.

Compositional Depth Profiling.

Applications of Electron Spectroscopy in Materials Science.

Comparison of XPS and AES with Other Analytical Techniques.

Glossary.

Bibliography.