An Introduction to the UK Economy, 4th Edition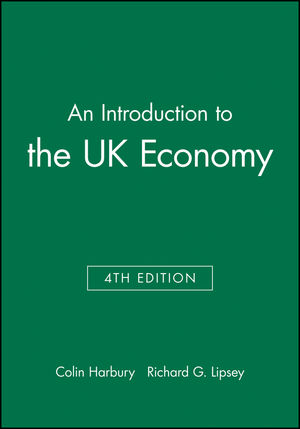 An Introduction to the UK Economy, 4th Edition
ISBN: 978-0-631-18778-3 August 1993 Wiley-Blackwell 384 Pages
Description
This important text covers the illustrated aspects of the economy that are important for an understanding of economic theory. The discussion is generously illustrated with over a hundred diagrams, charts, graphs and maps, as well as tables of statistics, all of which are based on the most recently available data. Each chapter ends with a selection of questions and exercises designed to encourage students to collect, present and interpret simple statistical and other data from easily accessible sources.
Table of contents
1. The Economy in Outline.
2. Organisation of Business Activity.
3. Structure of British Industry.
4. Distribution.
5. International Trade and Development.
6. Government and Resource Allocation.
7. National Income and the Balance of Payments.
8. Money and Banking.
9. Growth and Stabilisation Policy.
Features
* This textbook is already well-established and widely used.
* The authors have exceptional reputations as textbook authors.
* The fourth edition will include statistical data which is fully up-to-date, and relevant European information will be incorporated throughout.