An Invitation to Social Theory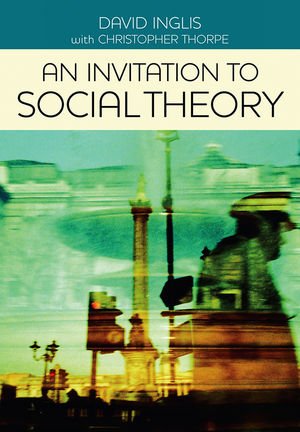 An Invitation to Social Theory
ISBN: 978-0-745-64209-3
Feb 2012, Polity
224 pages
Description
Social theory is a crucial resource for the social sciences. It provides rich insights into how human beings think and act, and how contemporary social life is constructed. But often the key ideas of social theorists are expressed in highly technical and difficult language that can hide more than it reveals.

Cutting through the often off-putting writing styles of social theorists, this book demonstrates exactly what social theory is about, clearly presenting the key themes of major social theory from the classical thinkers onwards. Areas covered include Marxism, structuralism, post-structuralism, phenomenology, symbolic interactionism, feminism and structuration theories. Wide-ranging in scope and coverage, the book is concise in presentation and free from jargon.

Showing why social theory matters, and why it is of far-reaching social and political importance, the book is ideal for students across the social sciences seeking a clear, crisp mapping of a complex but very rewarding area.
List of Figures and Tables vi
Introduction: Extending an Invitation 1
1 Classical Paradigms 13
2 Functionalist and Systems Theory Paradigms 38
3 Marxist and Critical Theory Paradigms 62
4 Phenomenological Paradigms 86
5 The Symbolic Interactionist Paradigm 107
6 Rational Choice and Exchange Theory Paradigms 129
7 The Process Sociological Paradigm 150
8 Structuralist and Post-Structuralist Paradigms 165
9 Post-Modernist Paradigms 189
10 Structurationist Paradigms 208
11 Feminist Paradigms 235
12 Globalization Paradigms 258
Conclusion: The Development of Social Theory in 13 Points 282
References 286
Index 310
'
An Invitation to Social Theory
presents a lucid and comprehensive survey of modern and contemporary social theory. Engagingly written, the book demonstrates that the relationships pertaining between appearance and reality in social life are complex and interesting - and that this is the space in which social theorists ply their craft. The book makes a strong case for the illuminating power of theory to help us understand the social world.'
Robin Wagner-Pacifici, New School for Social Research, New York
'A genuine tour de force: balanced in-depth discussions of major theorists are alternated with insightful contextual information and comparisons, reminding us of the principal stakes of current social theorizing. Written with detachment and enthusiasm, this book is a perfect match for students of social theory as well as skeptics who doubt its relevance or comprehensibility.'
Rudi Laermans, University of Leuven, Belgium
'This text takes the fear out of social theory. Wonderfully written, in a friendly but authoritative voice, it will send students scurrying to the primary texts with a deeper appreciation of the riches enshrined within classic, modern and contemporary theory. It is a rare, forward-thinking theory text that tackles conceptual territories normally obscured by intellectual posturing and opaque terminology. An essential guide, a welcome invitation, and a joy to read.'
Nick Prior, University of Edinburgh
Wide-ranging introduction to social theory that carefully avoids simplification of ideas whilst presenting theories in an accessible language for students.
Inspired by the authors' own teaching and dissatisfaction with current books on the market to provide accessible yet sophisticated guides to social theory.
Written in a concise and jargon-free style, incorporating vivid everyday examples to aid students' understanding of complex ideas.
Encourages students to further their studies with features such as recommended readings from the most important, and "typical", original works of particular theorists, and comparisons between thinkers and between schools of thought.