Analysis of Drug Impurities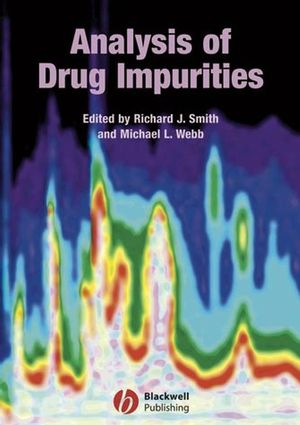 Analysis of Drug Impurities
ISBN: 978-0-470-99422-1 April 2008 Wiley-Blackwell 288 Pages
Description
A key component of the overall quality of a pharmaceutical is control of impurities, as their presence, even in small amounts, may affect drug safety and efficacy. The identification and quantification of impurities to acceptable standards presents a significant challenge to the analytical chemist. Analytical science is developing rapidly and provides increasing opportunity to identify the structure, and therefore the origin and safety implications of these impurities, and the challenges of their measurement drives the development of modern quantitative methods.
Written for both practicing and student analytical chemists, Analysis of Drug Impurities provides a detailed overview of the challenges and the techniques available to permit accurate identification and quantification of drug impurities.
Table of contents
1. Organic impurities in drug substances: origin, control and measurement.
.
2. Organic impurities in drug products: origin, control and measurement.
3. Stereochemical impurities.
.
4. Low level measurement of potent toxins.
.
5. A systematic approach to impurity identification.
.
6. The use chromatography and on-line structural elucidation using spectroscopy .
7. Preparative isolation of impurities.
.
8. Impact of continuous processing.
References.
Index
Reviews
"This is a unique book; the editors are to be conrgatulated on persuading their industrial colleagues to write chapters, providing an industrial focus on analytical issues. This is a useful volume which fills a gap in the literature... I would recommend the book to all process and analytical chemists."
Trevor Laird<!--end-->"This book can be recommended to not only analytical chemists but also scientists working in the field of pharmaceutical analysis."
Annals of Bioanalytical Chemistry
What's New


A state-of-the-art review of a crucial aspect of drug development, approval and quality control


Chapter authors are drawn from major industrial and academic laboratories


Provides a point of entry to the detailed literature