Ancient Judaism: Biblical Criticism from Max Weber to the Present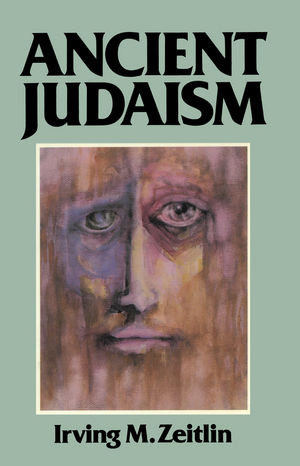 Ancient Judaism: Biblical Criticism from Max Weber to the Present
ISBN: 978-0-745-66925-0
Jul 2013
325 pages
Description
This book is a major contribution to the sociology of religion and to religious and biblical studies. Beginning from the classic work of Max Weber, the author analyses the origins of Judaism in the light of more recent scholarship. The result is a work that will become a standard point of reference in its field, and will be of great interest to the general reader as well as the specialist.
Preface.
1. The Nature of Polytheism.
2. The Patriarchs and their Gods.
3. Social Origins of Ethical Monotheism.
4. The Israelites in Canaan: Infiltration or Conquest.
5. The Rise of the Monarchy.
6. Religion and Society under the Kings.
7.Classical Prophecy and the Concern for Social Justice.
8. Exile and Return.
Epilogue.
Appendix.
Bibliography.
Index.
'Zeitlin's sociology of Old Testament Judaism is a model of careful scholarship.'
Sociological Review
'Irving M. Zeitlin demonstrates courage and a talent for analytical thinking in his extraordinarily interesting Ancient Judaism.' The Jerusalem Post Magazine