Angel Capital: How to Raise Early-Stage Private Equity Financing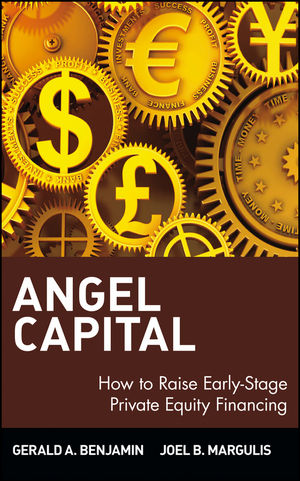 Angel Capital: How to Raise Early-Stage Private Equity Financing
ISBN: 978-0-471-71740-9
Feb 2005
352 pages
Product not available for purchase
Description
Get the business insight that has raised millions in capital funding for over 50,000 entrepreneurs.

If you're an entrepreneur or own a small, fast-growing businesses, Angel Capital provides a complete toolkit for raising capital in today's challenging economic landscape. The authors, who manage the largest angel network in the U.S., offer real-world advice on how to find investors and take control of the private placement process. Using revolutionary typology and unmatched proprietary research, they explain all stages of raising capital, from valuation to negotiation to due diligence. In addition, you'll find a comprehensive directory of alternative capital resources, based on research of over 2,000 organizations, and a legal appendix that serves as a short course in exempt offerings and provides the skills needed to have success with any early-stage business venture or investment. Order your copy today.
Preface.
Acknowledgments.
Introduction.
PART ONE: THE CHALLENGE AND THE SOLUTIONS.
Chapter 1. The Challenge.
Chapter 2. The Solution: The Private Placement.
Chapter 3. The Solution: A Strategy That Works.
PART TWO: UNDERSTANDING THE ANGEL INVESTOR.
Chapter 4. Alternative Sources of Capital.
Chapter 5. Angel Capital in America: A Study.
Chapter 6. What Do Private Investors Look for in a Deal?
Chapter 7. Types of Private Investors.
PART THREE: RESOURCES FOR ENTREPRENEURS RAISING CAPITAL.
Chapter 8. Alternative Funding Resources in Accessing Angel Capital.
Chapter 9. Directory of Alternative Funding Resources.
Chapter 10. Building Your Own Database of Angel Investors.
PART FOUR: UNDERSTANDING THE ANGEL INVESTMENT PROCESS.
Chapter 11. The Venture Investing Process.
Chapter 12. Preparing for Due Diligence.
Chapter 13. Valuation of the Early-Stage Company.
Appendix A: How to Write and Present an Investor-Oriented Business Plan.
Appendix B: legal Primer on Securities Law Issues for Nonlawyers.
Suggested Reading List.
Glossary.
About the Authors.
Index.