Animal Ethics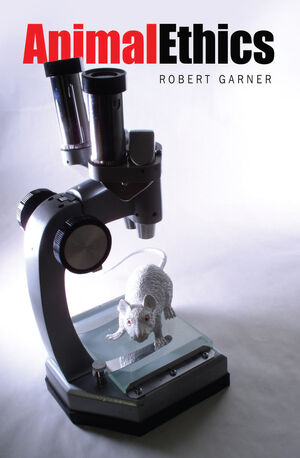 Animal Ethics
ISBN: 978-0-745-63078-6 August 2005 Polity 224 Pages
Description
This book is an attempt to lead the way through the moral maze that is our relationship with nonhuman animals. Written by an author with an established reputation in this field, the book takes the reader step by step through the main parameters of the debate, demonstrating at each turn the different positions adopted. In the second part of the book, the implications of holding each position for the ethical permissibility of what is done to animals – in laboratories, farms, the home and the wild – are explained.
Garner starts by asking whether animals have any moral standing before moving on to assess exactly what degree of moral status ought to be accorded to them. It is suggested that whilst animals should not be granted the same moral status as humans, they are worthy of greater moral consideration than the orthodox animal welfare position allows. As a result, it is suggested that many of the ways we currently treat animals are morally illegitimate.

In the final chapter, the issue of political praxis is tackled. How are reforms to the ways in which animals are treated to be achieved? This book suggests that currently dominant debates about insider status and direct action are less important than the question of agency. That is, the important question is not what is done to change the way animals are treated as much as whom is to be mobilised to join the cause.

Students of philosophy, politics and environmental issues will find this an essential textbook.
Table of contents
Preface.
1. Introduction.
2. Animals and the Equal Consideration of Interests.
3. Are Animals Worth Anything?.
4. Why hsouldn't animals be equal?.
5. Questions of Life and Death.
6. Rights, Utility, Contractarianism and Animals.
7. Should We Eat Animals?.
8. To Vivisect or Not to Vivisect?.
9. Zoos, Pets and Wild Animals.
10. Political Agency and Animal Rights.
Reviews
'A very useful guide to the current state of the debate about the moral status of animals, and the major issues about how we should treat them.'
Peter Singer, Princeton University

"Garner's book will be of great value for the non-professional philosopher who is looking for a roadmap into the complex world of animal ethics. The book's strength lies in Garner's ability to present and position a variety of philosophical perspectives in a succinct and cogent manner. I greatly applaud this effort on Garner's part and encourage the uninitiated reader to delve into the philosophical complexities with the help of Garner's guiding hand."

Animal Welfare

"Garner succeeds in presenting a clearly written and eminently readable account of present thinking on the moral status of animals."

Times Literary Supplement

"For those teaching courses in animals and society or in applied ethics, Garner's book could serve as an introduction to various arguments for and against extension of rights and moral status to animals. The book is serious, concise and clearly-written, and Garner sets out the arguments fairly, even where it is plain that he disagrees."

Canadian Journal of Sociology Online

'A special blending of political science and philosophy, Animal Ethics shines the spotlight of clarity and reason into the complexities of animals and their moral and legal status in today's society. '

Kim W. Stallwood, Institute for Animals and Society
What's New


Provides a comprehensive account of the animal ethics debate, rather than merely seeking to defend a particular position.

Includes coverage of both 'first wave' and 'second wave' literature, that is both classic studies and cutting edge, recent influential works.

This is the first volume that brings the coherence of being single authored to a comprehensive and broad study (competitors tend to be less coherent anthologies).

The book will be an invaluable resource for upper level students of ethics, political philosophy and environmental issues.