Anthropology of Food: The Social Dynamics of Food Security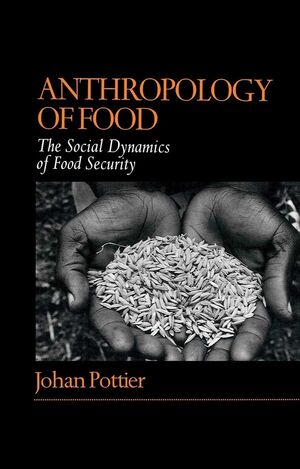 Anthropology of Food: The Social Dynamics of Food Security
ISBN: 978-0-745-61534-9 August 1999 Polity 240 Pages
Description
In this new book, Pottier provides an incisive account of food production and famine in the world today. Drawing on the work of anthropologists and other sources, he offers a wide-ranging account of the methods used to produce and distribute food in a variety of cultural and historical contexts, from India to sub-Saharan Africa.
Preface.
1. In Search of Relevance: Anthropology in the Contemporary World.
2. Food Security in Policy and Practice.
3. Land and Livelihood: Land Ownership, Access, Reform and Research Responsibilities.
4. Labor Organization on Smallholder Farms: Structure and Diversity.
5. Playing the Food Market: Actual Markets, Moralities and Social Engineering.
6. Politics of Identity: Agri-business and Agri-culture.
7. Famine Relief, Famine Prevention: Whose Analysis? Whose Solutions? Whose Patronage?.
8. Attractive Simplicity?: The Shape of Modern Agricultural Research and Policy.
9. State of Play: Anthropology, Food Security, and New Directions in Research.
Notes.
Bibliography.
Index.
'The Anthropology of Food
is an impressive survey and discussion of recent anthropological research on the lack of fit between the lived realities of those who suffer food shortages and the perceptions of interested policy makers. It is also an excellent appraisal of the relevant literature. This book will certainly be highly recommended reading on postgraduate courses in anthropology, development studies, human nutrition, human geography and public policy.'
Jeremy MacClancy, Oxford Brookes University
'This well-intentioned volume highlights what local contextual analysis by anthropologists can contribute to food-policy design, implementation and evaluation ... Anthropologists are already producing more and better studies about the diverse household and community impacts of development discourses and decision-making ... Pottier's work adds significantly to these efforts.' European Journal of Development Research
* An important and wide-ranging new account of food production and famine in the world today.
* Highlights the gap between the everyday struggles of food producers and the actions of policy makers, arguing that agricultural officials too often ignore the knowledge and expertise of the local food producers.
* Keeping jargon to a minimum, the text is accessible to the full range of professionals - academics and policy-makers - concerned with ensuring reliable food production and supply throughout the world.