Antimicrobial Therapeutics Reviews, Volume 1213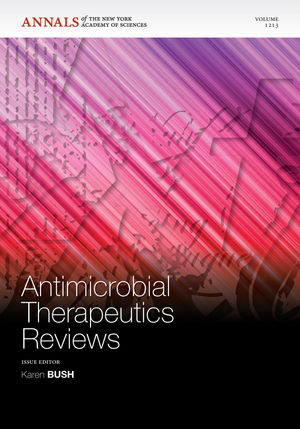 Antimicrobial Therapeutics Reviews, Volume 1213
ISBN: 978-1-573-31788-7 January 2011 Wiley-Blackwell 252 Pages
Description
This is the inaugural volume in a new series of reviews. Each annual volume will contain authoritative reviews of developing research topics in antimicrobial therapeutics.  Authors will describe how the research being reviewed can be applied to real-world problems.  Among the topics discussed are:  antibiotic cycling (rotation) to reduce emergence of resistance; antibiotics: past and future medical need and public perception; drug discovery successes and failures; efflux pumps and the possibility for broad-spectrum inhibitors; emergence of Clostridium difficile as a major nosocomial pathogen; immunomodulators as adjuvants for antimicrobial therapy and vaccines; potential impact of rapid diagnostics to direct more targeted therapies, or to affect antimicrobial use; regulatory hurdles for new antibiotics; the interface between veterinary and human antibiotic use; and virtual high throughput screening and structure-based design of anti-bacterials.
NOTE: Annals volumes are available for sale as individual books or as a journal. For information on institutional journal subscriptions, please visit http://ordering.onlinelibrary.wiley.com/subs.asp?ref=1749-6632&doi=10.1111/(ISSN)1749-6632.
ACADEMY MEMBERS: Please contact the New York Academy of Sciences directly to place your order (www.nyas.org). Members of the New York Academy of Science receive full-text access to Annals online and discounts on print volumes. Please visit http://www.nyas.org/MemberCenter/Join.aspx for more information about becoming a member.