Antiquity and Modernity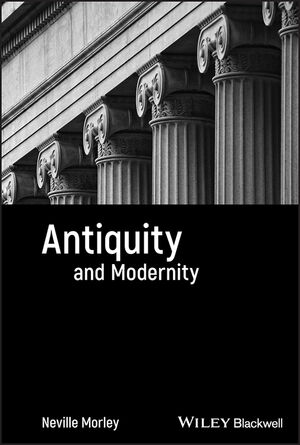 Antiquity and Modernity
ISBN: 978-1-444-30512-8
Jan 2009, Wiley-Blackwell
200 pages
Description
The nature, faults and future of modern civilization and how these connect to the past are tackled in this broad-reaching volume.
Presents a study of modernity that examines classical influences
Incorporates political, economic, social, and psychological theories
Highlights writings from a wide range of thinkers, including Adam Smith, Marx, Mill, Nietzsche, Weber, and Freud
Preface.
Note on References.
1. Untimely Knowledge.
2. The Great Transformation: ancient and modern economics.
3. Before Alienation: the classical critique of modern society.
4. An Aesthetic Education: the failings of modern culture.
5. History as Nightmare: conceptions of progress and decline.
6. Allusion and Appropriation: the rhetorical uses of antiquity.
Bibliography of Sources.
Bibliography.
Index of Persons.
Index of Subjects


Presents a study of modernity that examines classical influences

Incorporates political, economic, social, and psychological theories

Highlights writings from a wide range of thinkers, including Adam Smith, Marx, Mill, Nietzsche, Weber, and Freud