Applications of Fluorescence in Immunoassays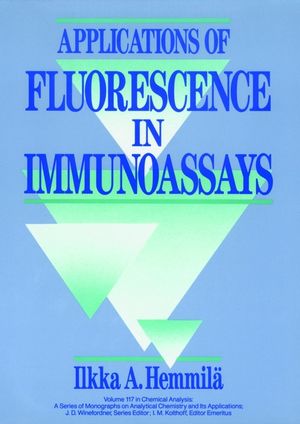 Applications of Fluorescence in Immunoassays
ISBN: 978-0-471-51091-8
Aug 1991
360 pages
Description
Describes the basic prerequisities for a fluorometric immunoassay: the antibody, the immunological technology, the fluorescent probe, and the instrument. Provides a profile of the clinical applications of the various assay technologies. Topics include: background noise, the mechanization and automation of immunoassays, DNA-based specific binding assays, fluorescence immonosensors, multiparameter analyzing systems and more.
Antibodies as Analytical Reagents.

Evolution of Immunoassays.

Non-Isotopic Immunoassays.

Photoluminescence Spectroscopy.

Instruments in Fluorometric Immunoassays.

Photoluminescent Probes.

Fluorescence Immunoassays.

Fluorometric Enzyme Immunoassays.

Other Specific Binding Assays Using Fluorescence.

Multiparametric Immunoassays.

References.

Index.