Applications of Organometallic Compounds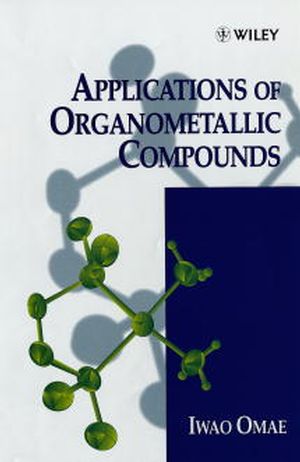 Applications of Organometallic Compounds
ISBN: 978-0-470-85964-3 November 2000 526 Pages
Description
Applications of Organometallic Compounds Iwao Omae Omae Research Laboratories, Japan Applications of Organometallic Compounds is a comprehensive and in-depth survey of all recent developments in organometallic chemistry. Chapter by chapter, the author discusses 20 of the most common elements used in organometallic chemistry. Each chapter describes the synthesis of the organometallic compounds of the element, their structure and their importance in organic transformations. Applications of Organometallic Compounds:
* Combines a full background to the topic with comprehensive organic syntheses.
* Contains a historical overview of organometallic chemistry.
* Discusses the possible side reactions that are caused by impurities in each organometallic reagent.
* Includes the basic coordination chemistry of organometallics.
* Contains hundreds of reaction examples and extensive referencing.
The book is intended to be an introduction to organometallic chemistry for research chemists in organic, natural product and pharmaceutical synthetic chemistry.
Partial table of contents:

History of Organometallic Chemistry.

Organolithium Compounds.

Organotin Compounds.

Organolead Compounds.

Organoiron Compounds.

Organoplatinum Compounds.

Organocopper.

Index.
"...the book comes close to something like the pocket-version of comprehensive organometallic chemistry covering 20 metals with a slight emphasis on applications..." (Journal Fur Praktische Chemie, Vol. 341, No. 2, 1999)